Paanch Phoron & Garam Masaala is a set of six aromatic spices staple to Indian Cuisine.
DURATION
2 months
PROJECT TYPE
packaging design
TOOLS
adobe illustrator


This set includes the five spices and garam masala used for "panch phoron," an iconic spice mix. All the essential information is in Hindi and English, allowing the product to be effortlessly identified by anyone, regardless of language barriers.

The design features ornate and delicate illustrations of each plant on the front panel that leads to the side panels, allowing for a dynamic and artistic layout that one can display. The colours reflect the spices or plant to help users identify the spice with ease. Each spice comes with an outer case that serves as both a secondary holder to ensure the box is air-tight and a design focal point in the case. The spices come in an eco-friendly paper box that is resealable and can be reused or recycled. The outer cases are natural wood that can be recycled or reused as plant pots.


---
final designs – layout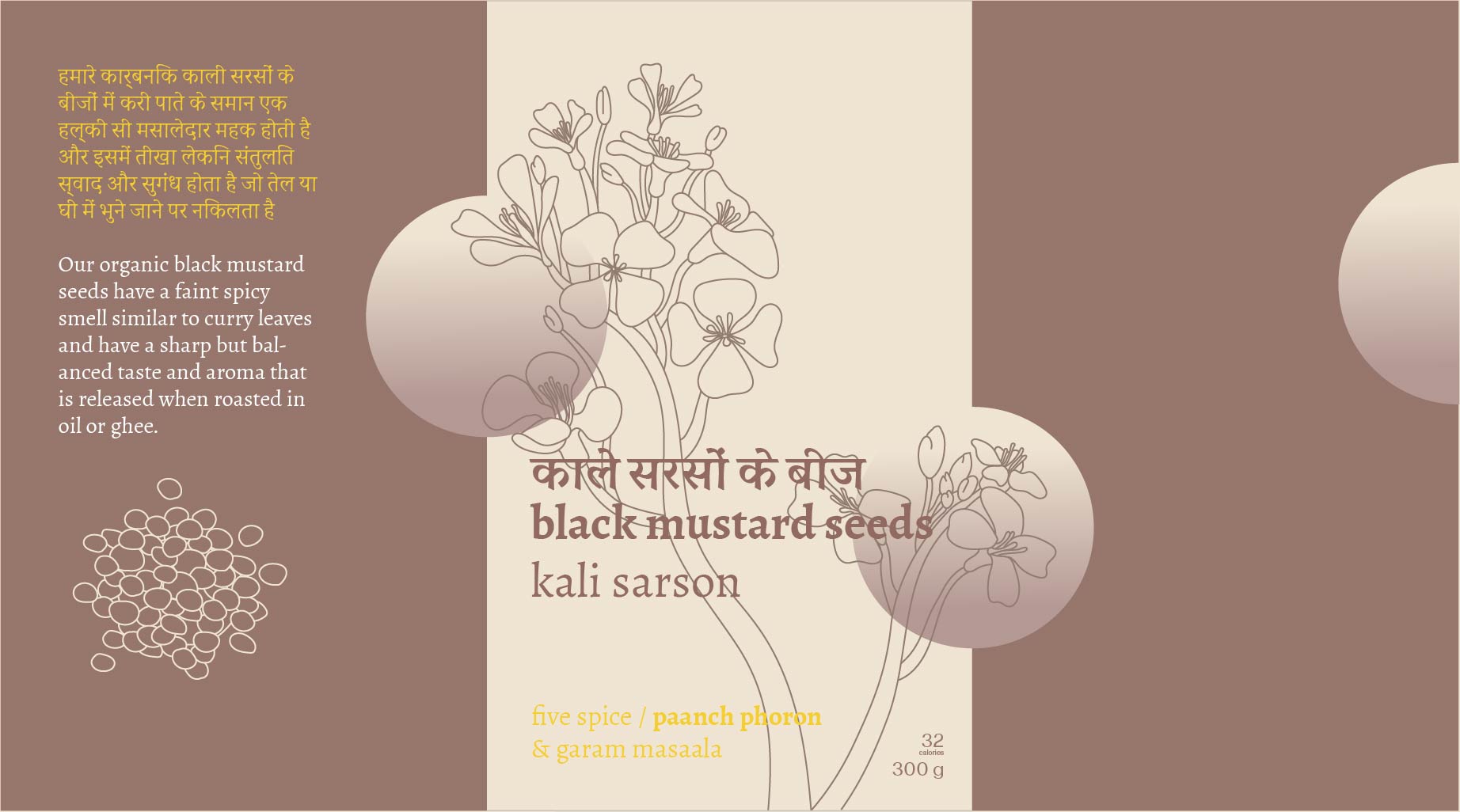 ---
final designs – photos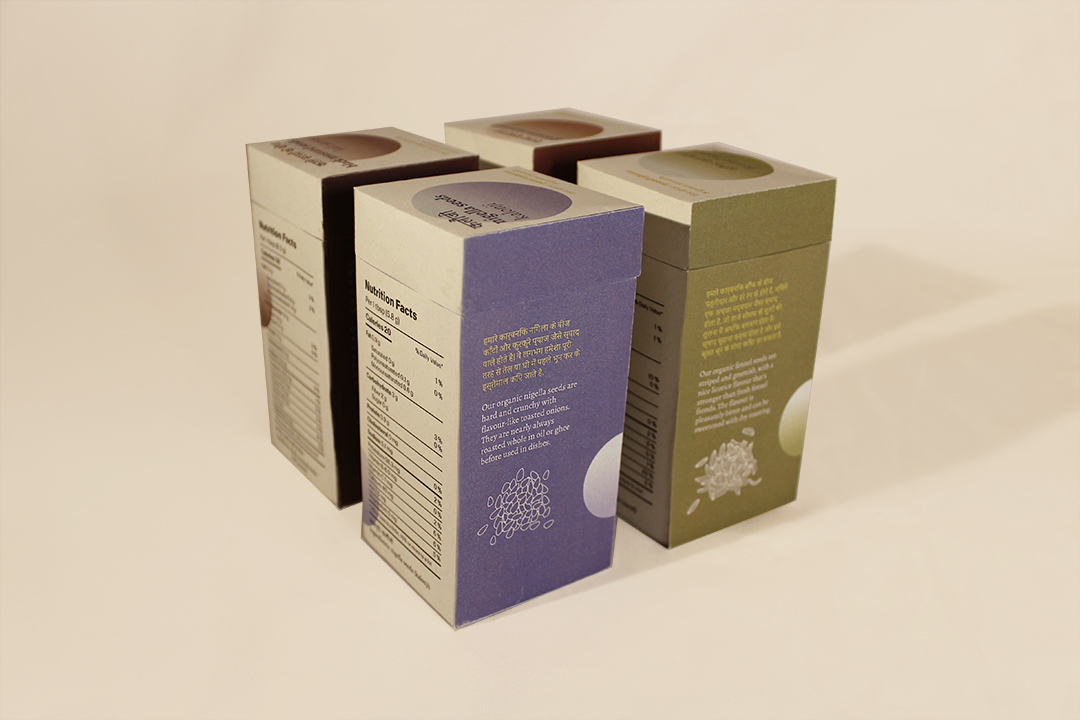 ---
final designs – second life

When you finish the spices, you can repurpose the empty containers as plant pots. The wood cases can be joined together in pairs using an adhesive of your choice to create a set of three plant pots.